COPE Synthesis Facilities
COPE has a chemistry laboratory with state-of-the-art fume hoods (19) that are designed to enable all chemistry to be undertaken in them. They are designed to be environmentally friendly with recirculating chilled water systems to save on water use and solvent recovery systems to minimise discharge of organic solvents. Apart from standard equipment to undertake synthetic chemistry the COPE synthesis laboratories have the following specialist equipment:
Sigma 2 - 5 Centrifuge
The centrifuge is used to allow the separation of liquids of different density or separate solid and liquid if the solid is a suspension of fine particles in the liquid.  A variety of reduction inlets and multiple carriers for a variety of different tubes (usually plastic or glass test tubes) can be used.  It has a simple 2-knob pre-selection speed/RCF and time.  A short operation period can be displayed in the time unit of seconds.  Electronically regulated times of up to 30 minutes or continual run can be selected.  It has an efficient electrical brake for short deceleration and soft stop for sensitive sedimentations.  This centrifuge has a double cover closing and locking mechanism according to the German accident prevention regulation (VBG 7z).  A LED-indicator signalizes when the rotor has stopped and the lid may be opened.  Speed/RCF and time are indicated.  The product is compliant with national and international safety regulations (IEC 1010, CE).  No. 10130 for 230 VAC 50+60 Hz.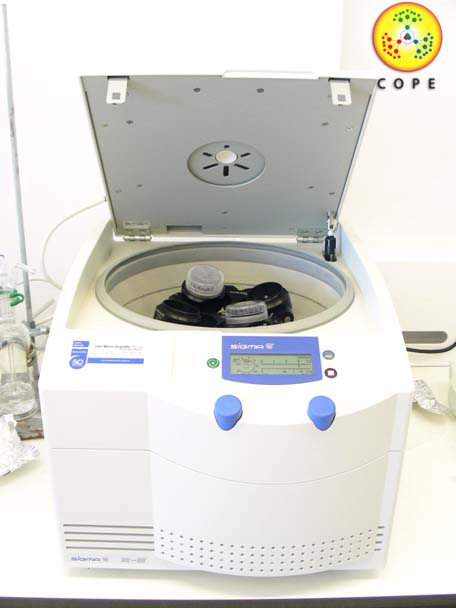 Medium Pressure Liquid Chromatography (MPLC)
This instrument allows the separation of mixtures of substances that cannot be resolved by atmospheric chromatography.  A wide range of organic solvents, as well as salt solutions can be used.  Different types of columns are available and the maximum pressure as high as 50 bar can be achieved, which gives optimum separation results for a broad range of applications.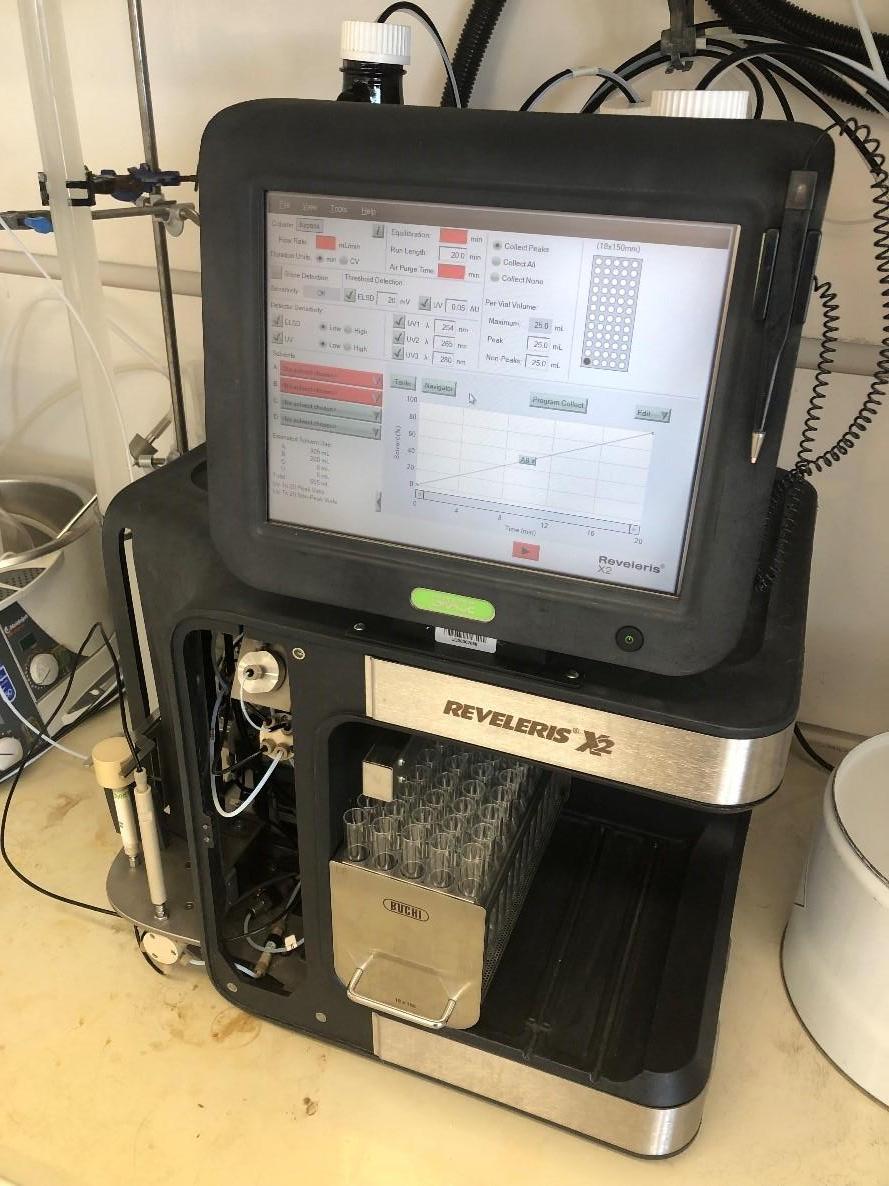 LC Technology SPBT-104 Solvent Purification System
The SPBT-104 bench top solvent purifier is a compact yet complete system for safely drying solvents and was specifically designed to fit on a bench top or in a fume hood. It is used to deliver synthesis grade solvents with a very low water and oxygen content. Its flow path is custom modified to increase contact time with the drying agent as well as ease of use.