The 2019 AUCAOS (aucaos.org.au) symposium was recently held in Katoomba, New South Wales, with many ECRs and PhD students attending.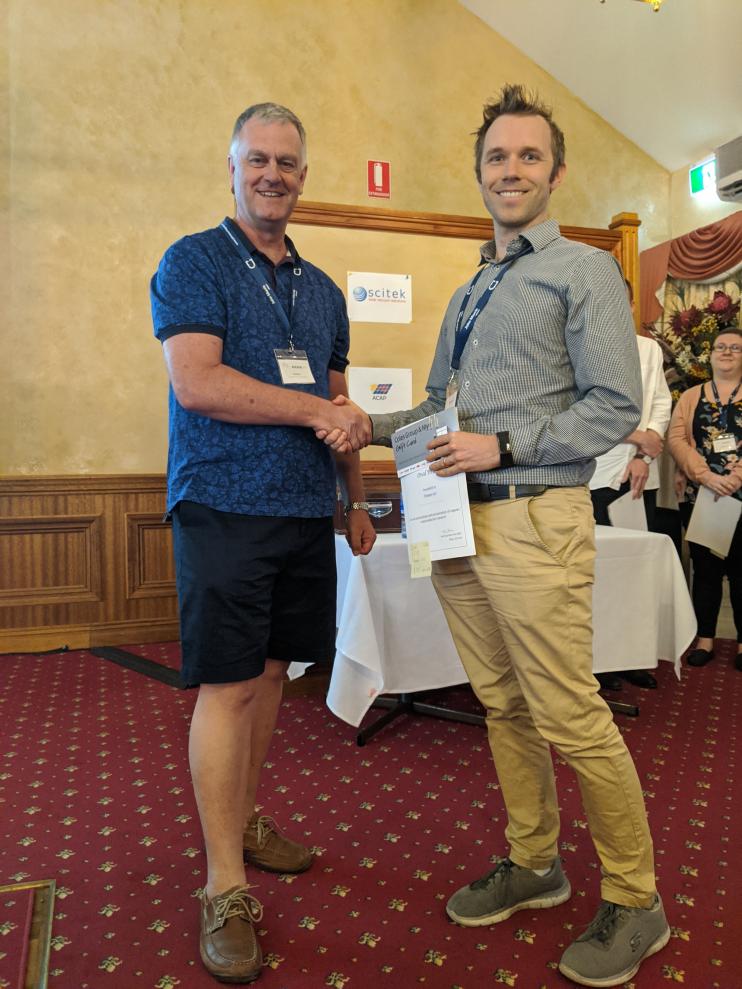 The ECR category oral prize was awarded to Dr Thomas Lee for his presentation entitled, "Evolution and morphology of organic semiconductor films formed by solvent evaporation".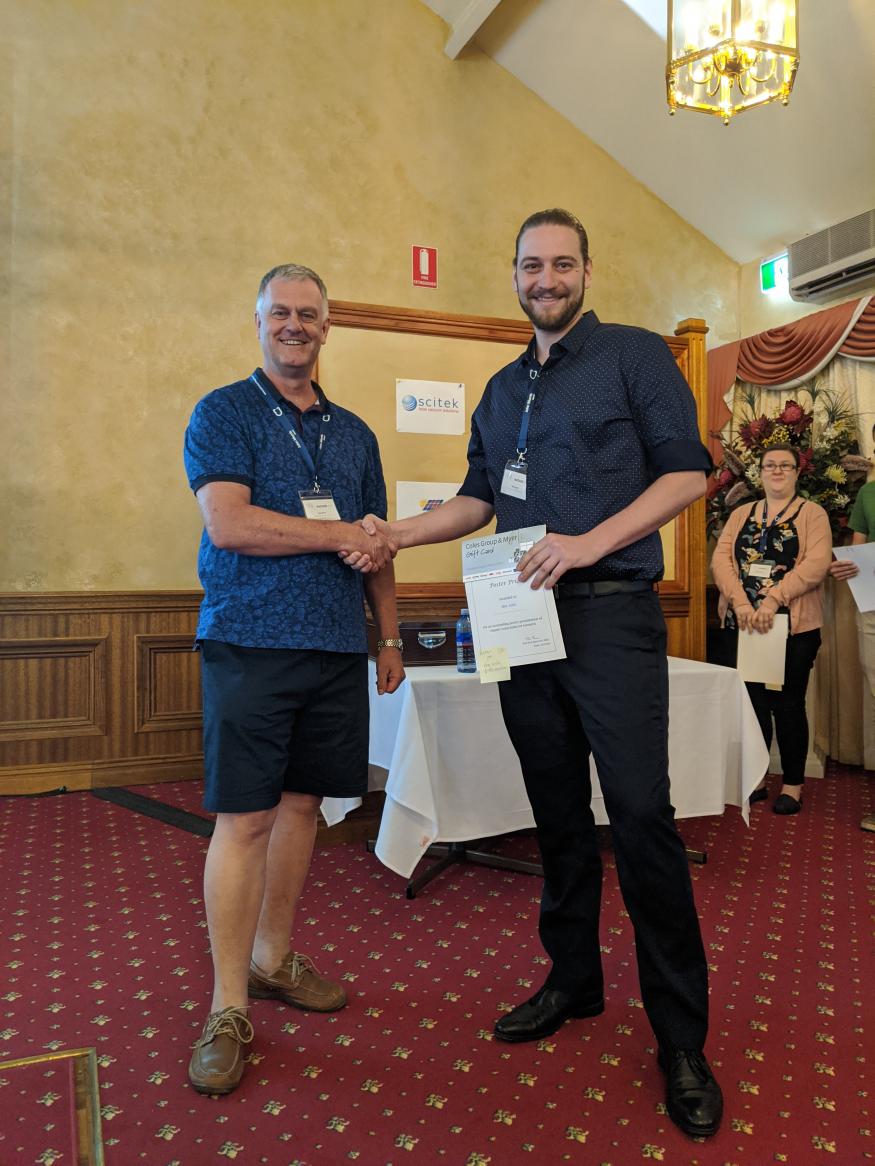 COPE PhD student Alex Loch was awarded 1st prize in the poster presentation category for his poster entitled, "Vapour detection of illicit narcotics using thin film organic semiconductors".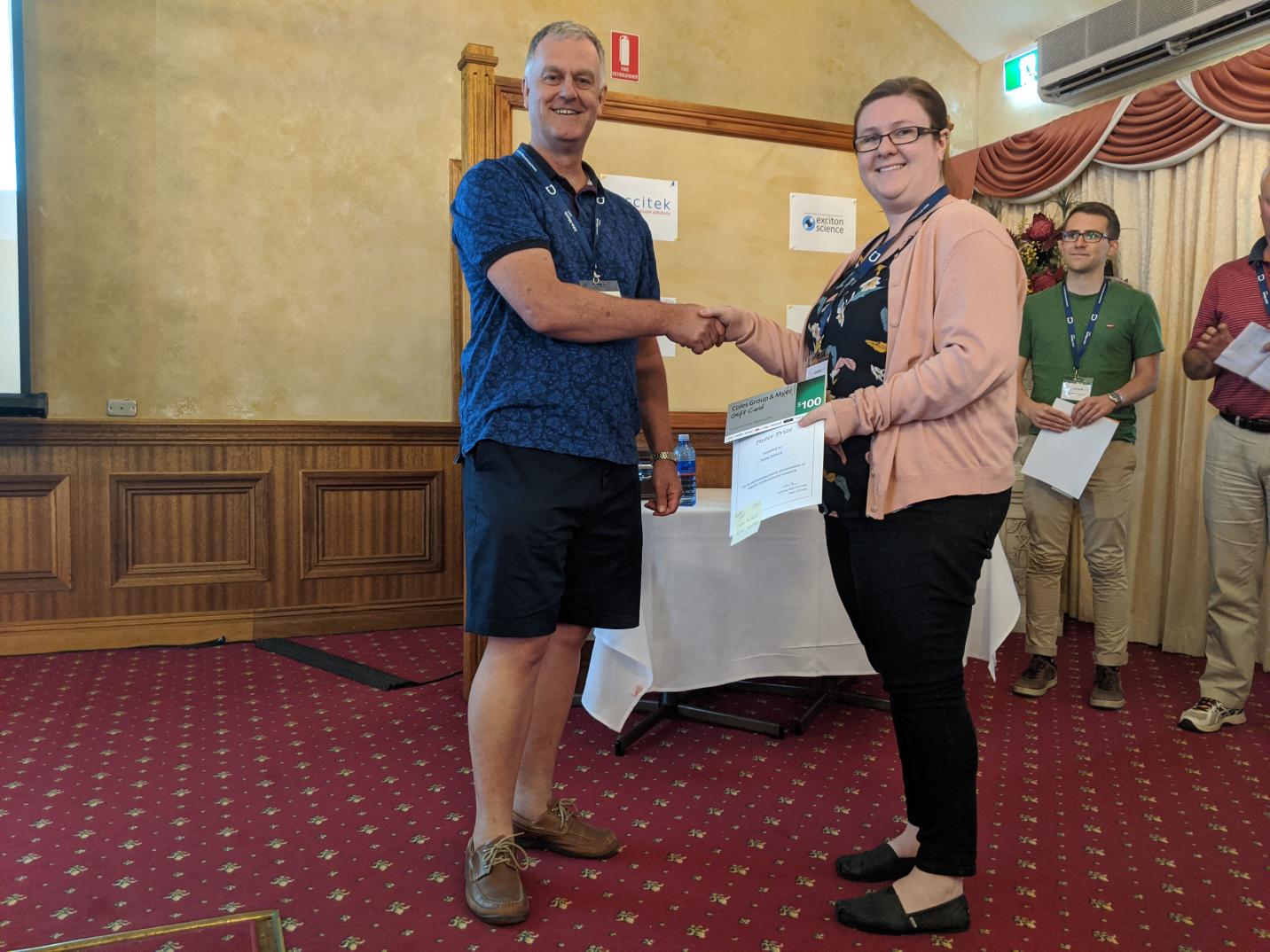 Dr Emma Puttock also won 2nd prize for her poster entitled, "New Light-emitting Poly(dendrimers) for Solution Processed OLEDs".